2008 Eastbound Panama Canal Cruise
From Sally's trip log:

15 Dec 08 This was an "at sea" day. We actually "slept-in" until 8:15! I ate breakfast on our balcony while Mark went upstairs to the Lido. We went to hear the "History Man;" his topic today was about the first road and then train across the Panama Isthmus. Mark went to hear a question and answer session with the captain and other officers, while I went to the movie "The Bucket List." The waiters and servers in the "La Fontaine" had a special dinner where they both entertained and served. We went to the 8:00 dinner and ate too much (well, I did), so now I'm writing this with too full of a belly. Tomorrow we have an early rise as tour meets at 7:35 A.M.
16 Dec 08 Our stop today was Puntarenas, Costa Rica. All tours were some sort of way to visit the rain forest. We chose a boat (pontoon) ride on a river through the rain forest. It was a fun ride. We saw only one monkey, many crocodiles, and lots of pretty birds. When we got back, we did a little shopping. They are known for their things made out of wood. Every beach, I had to put my feet in the water. The ocean water here, as in all the Mexican ports was very warm (in the 80's).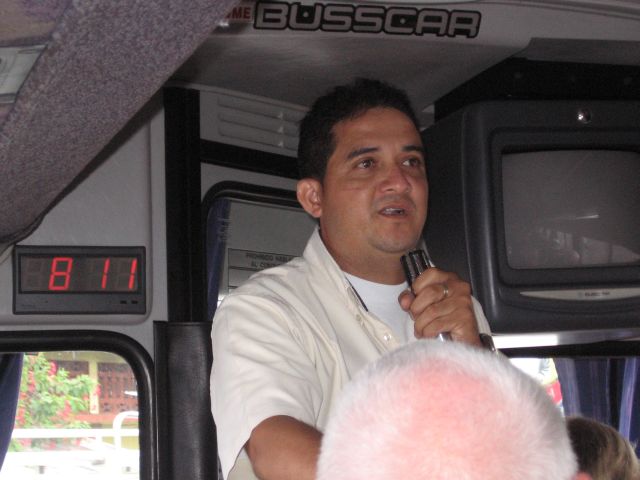 Our tour guide

Costa Rica license plate

Starting point of the mangrove river tour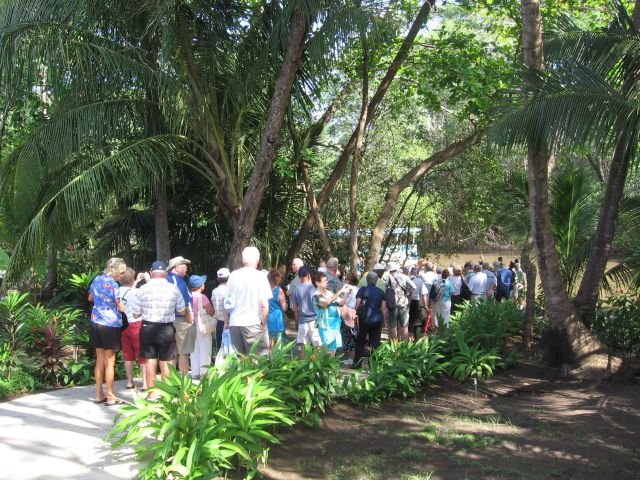 These are the pontoon boats that we were about to ride in.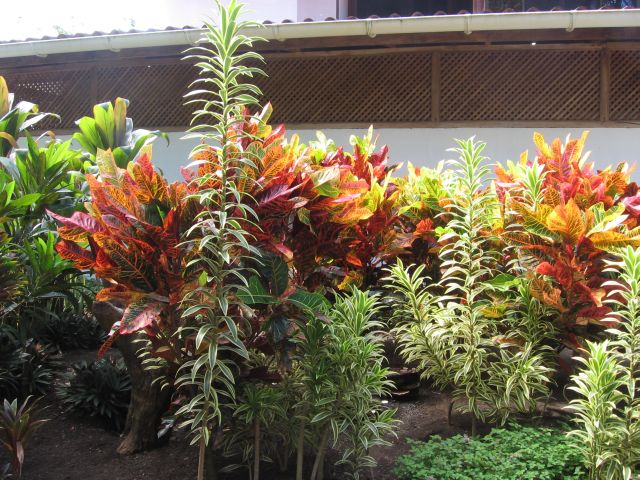 Pontoon boat

Coconut tree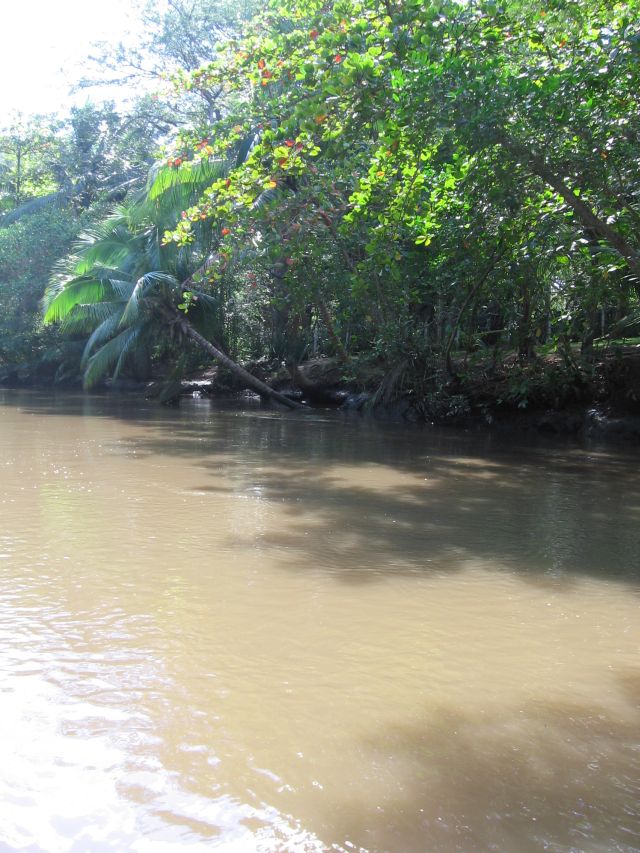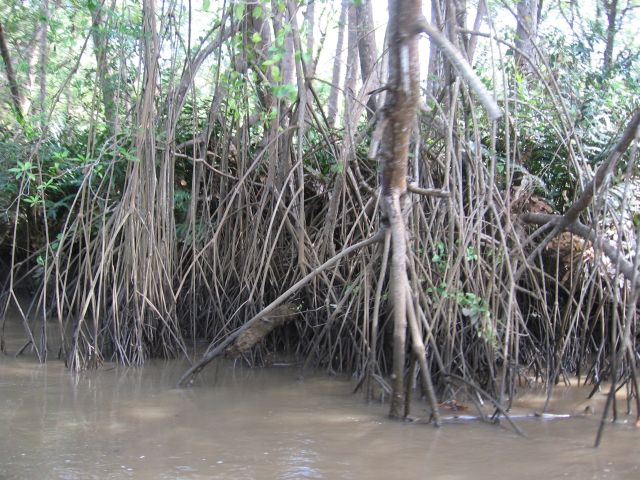 These are the roots of the mangrove tree.

Our first (of many) crocodiles.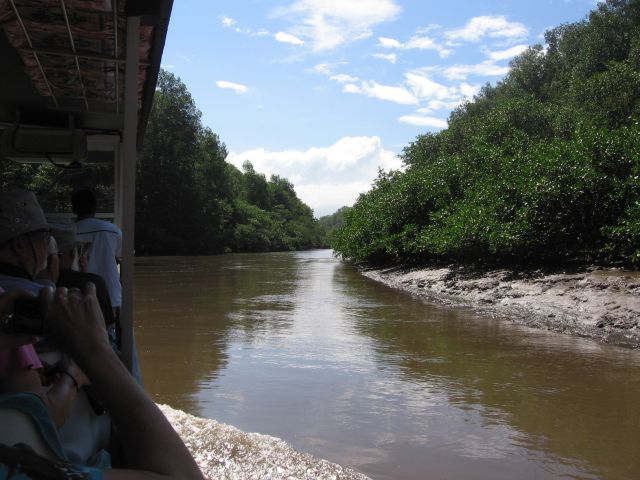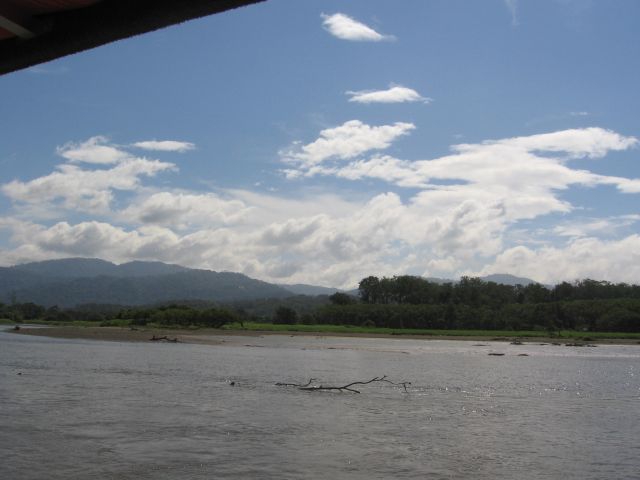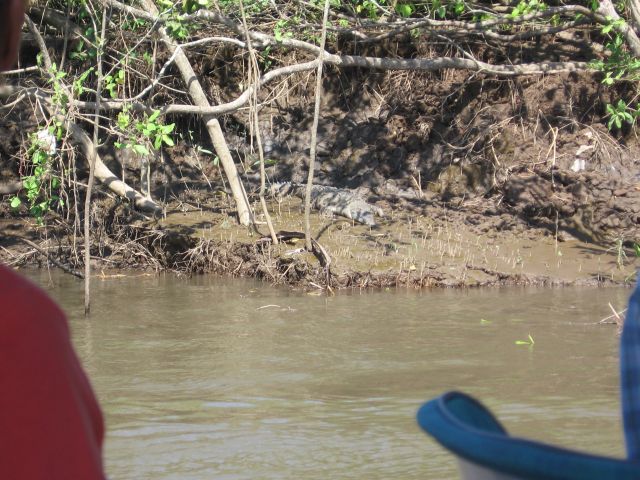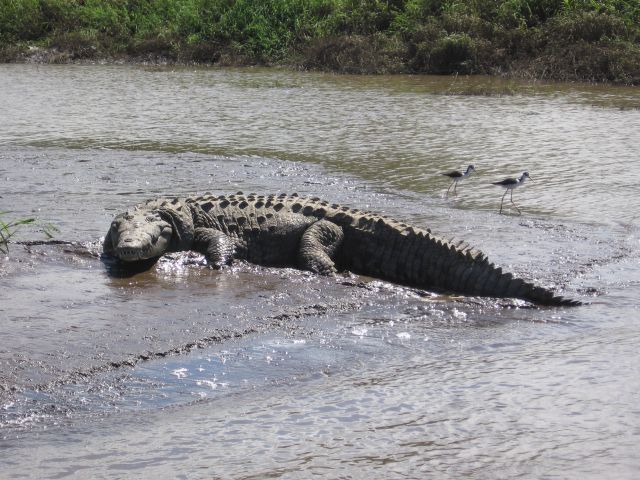 This is probably the biggest croc that we saw. Sally took this photo (and then she hurried away).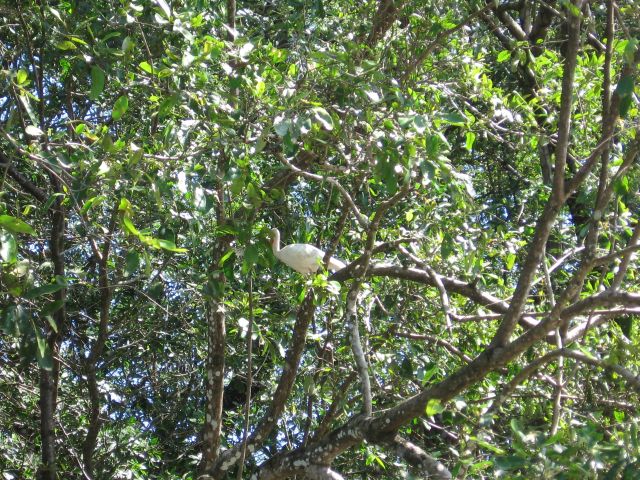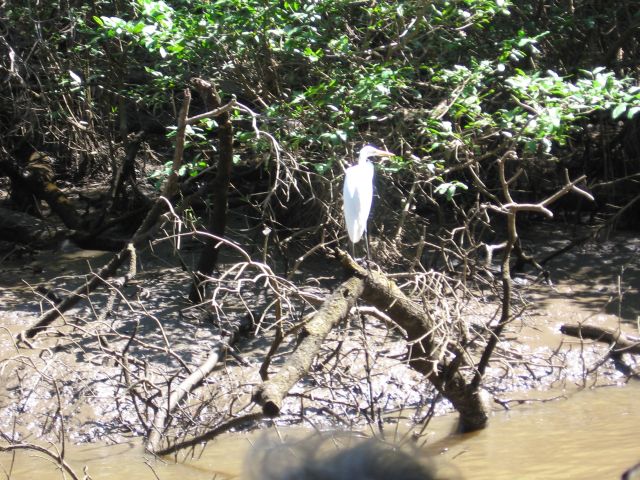 Lots of birds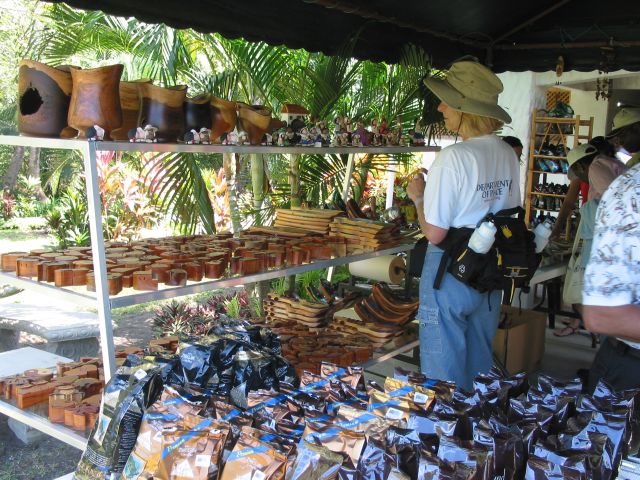 Sally doing some shopping.

This shop was right at the starting/ending point of our tour. It was the only shop around and we saw later that compared to the prices of the same items right at the cruise terminal, these prices were VERY high.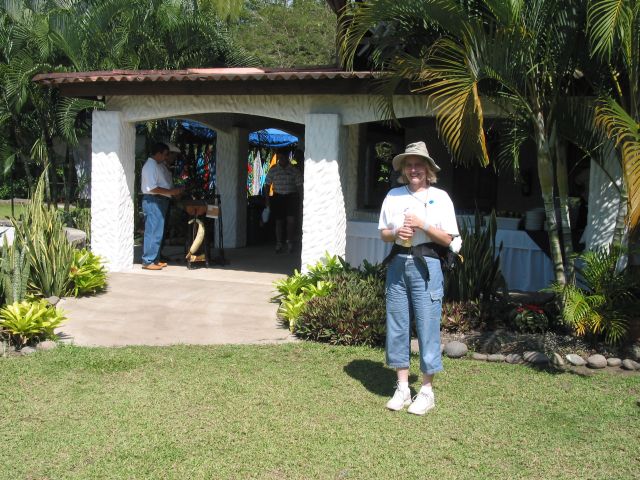 Sally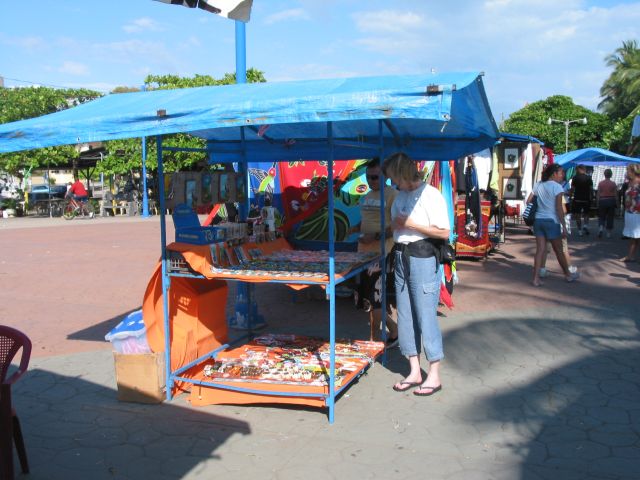 Back at the harbor next to the cruise terminal, Sally and I did some shopping.

The cruise terminal pier.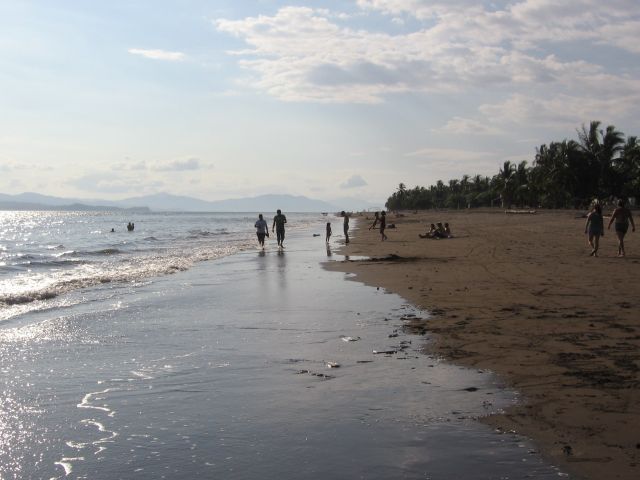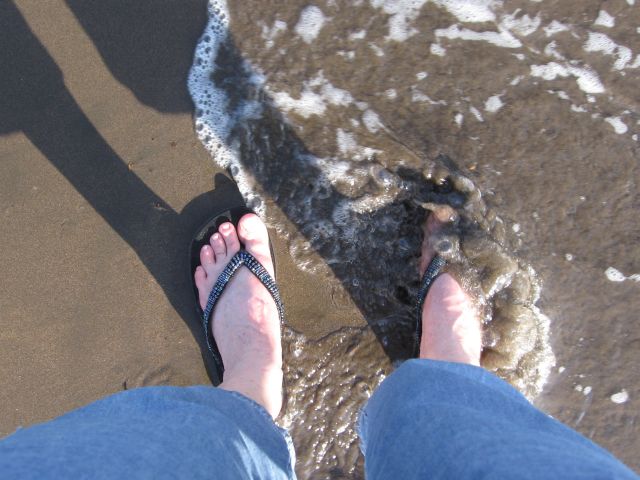 Sally got her feet wet again.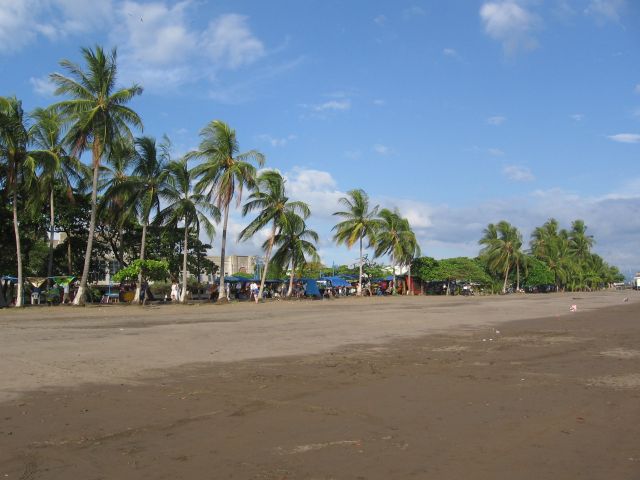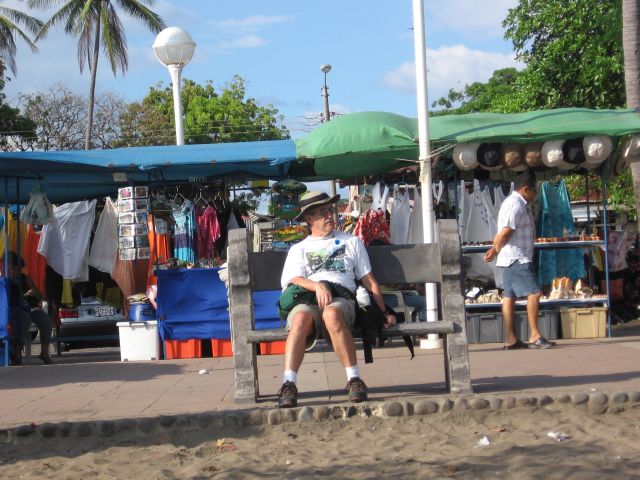 Is it time to go home yet?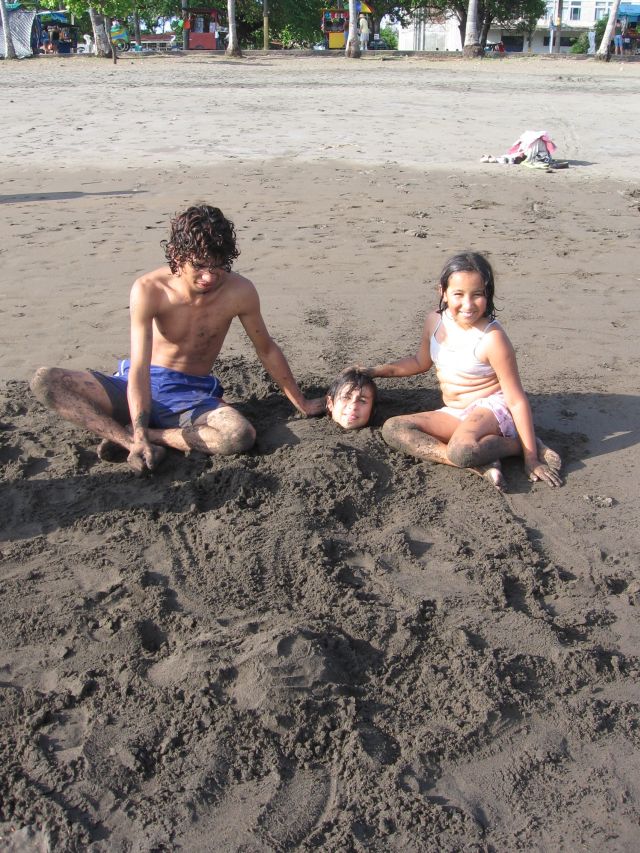 Sally was making friends everywhere.

Beautiful sunset.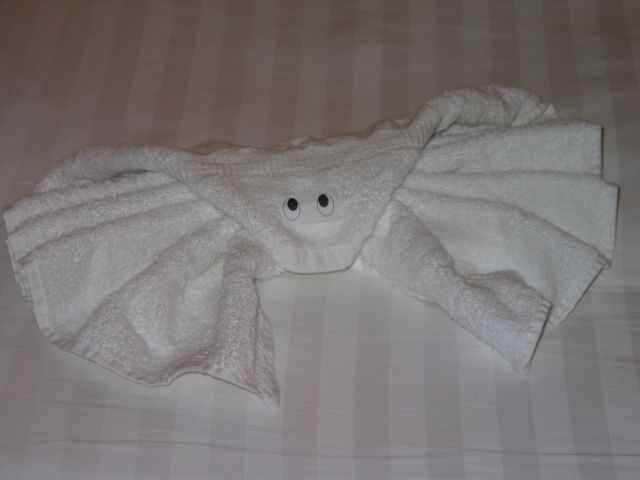 Towel Animal
Go to Dec 17 Golfo Dulce
---
This site prepared and maintained by Mark DiVecchio

email : markd@silogic.com

DiVecchio HOME
Frazzini HOME
Site HOME
---