2008 Eastbound Panama Canal Cruise
From Sally's trip log:

14 Dec 08 Today we stopped in Puerto Chiapas. It is in Mexico, just a few miles from the Guatemalan border. We were picked up and taken to some Mayan archaeological ruins at Izapa. Our guide's name was Karina.. She then took us to her hometown of Tapachula. Because it was a Sunday, there was lots going on in the town square. When we got back to port there were dancers doing a show at the harbor. They were very fun to watch. We found out later that very few cruise ships come into that port, and this was the first time for Holland America, and they wanted to make a good impression. They danced for us all the way up to when the ship pulled away from the dock. Mark and I could watch them from our balcony. In the afternoon, on the ship, I went to an Interdenominational Service led by a Catholic priest. That evening, I went to a live show by Jeri Sager, a Broadway star. She put on a great show!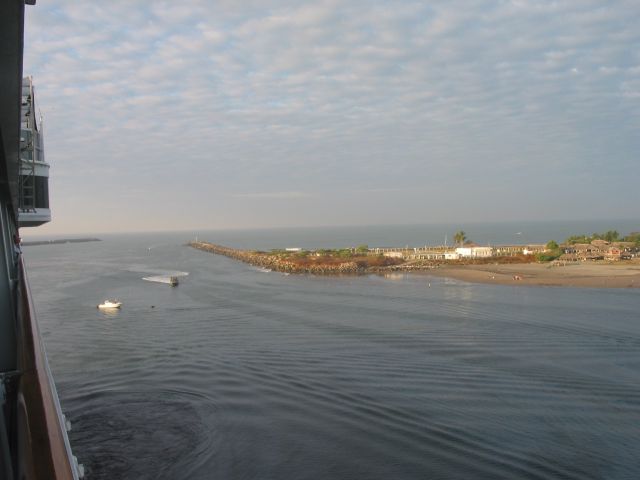 Coming into Puerto Chiapas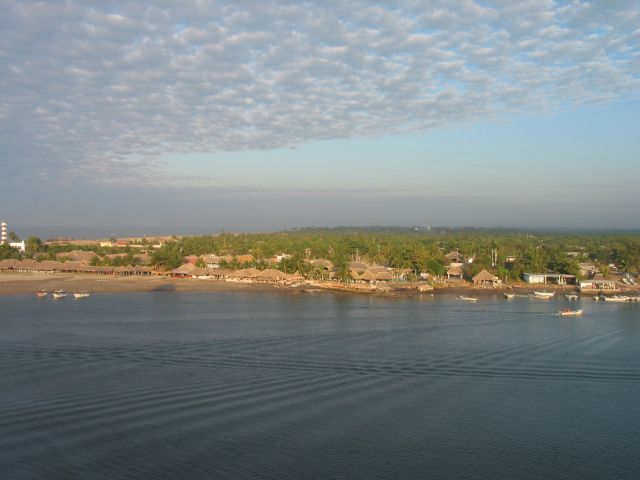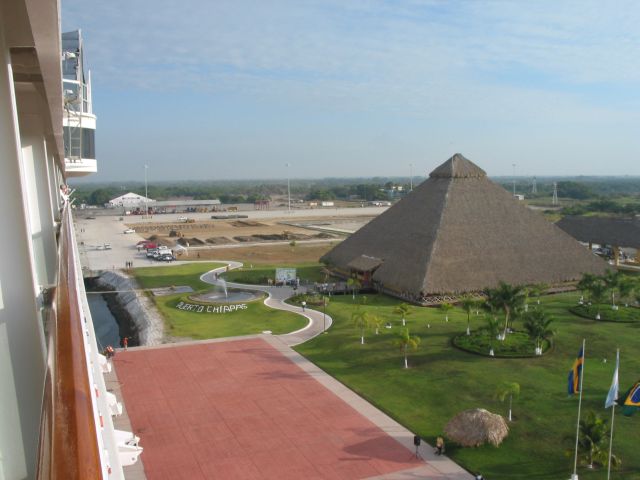 Newly constructed cruise terminal.

Dancers

Our gangway

Getting ready for the bus ride.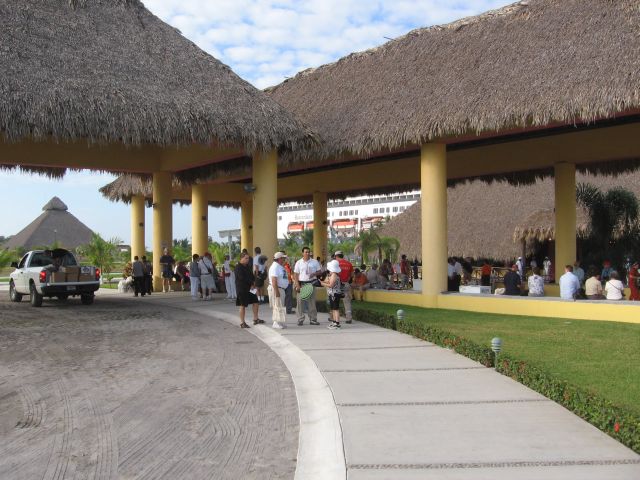 One bus got delayed so we had to wait around for a few minutes.
Izapa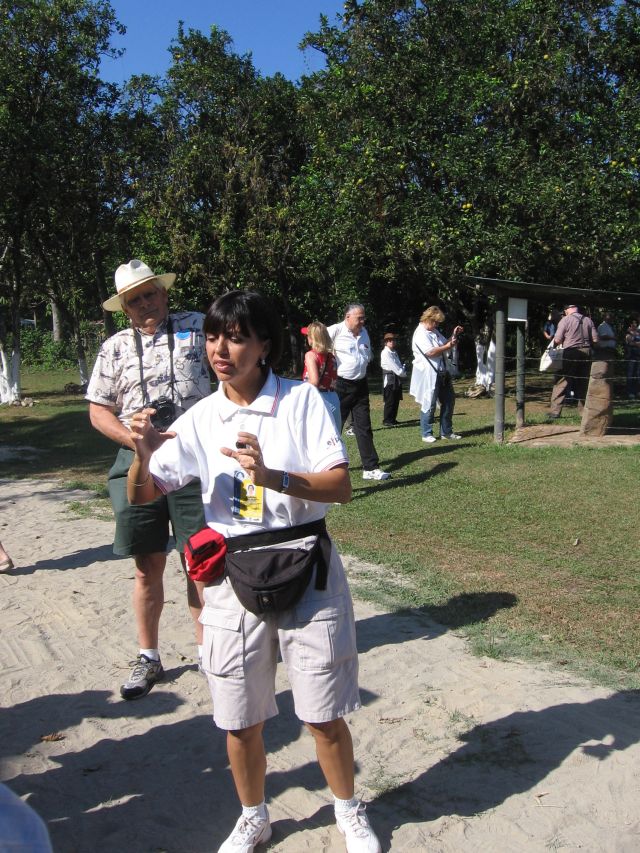 Our tour guide, Karina

Mark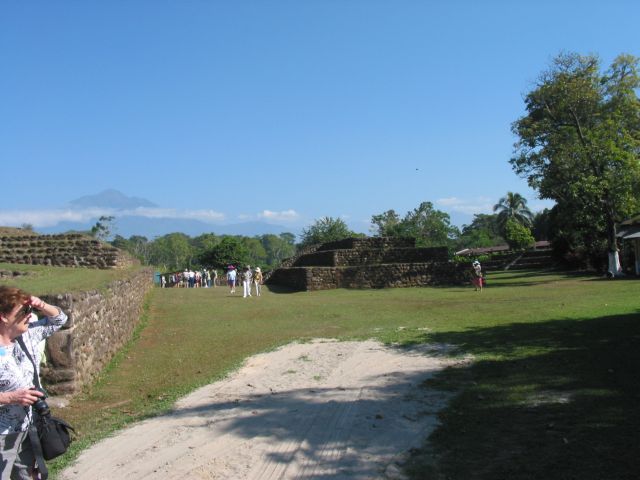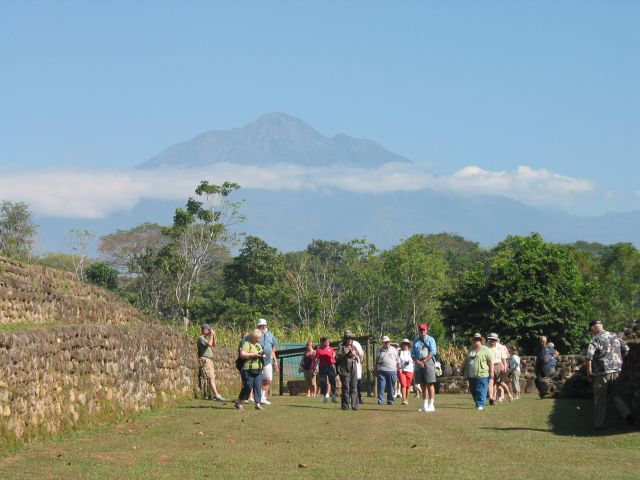 Sally

Sally again

Ball court.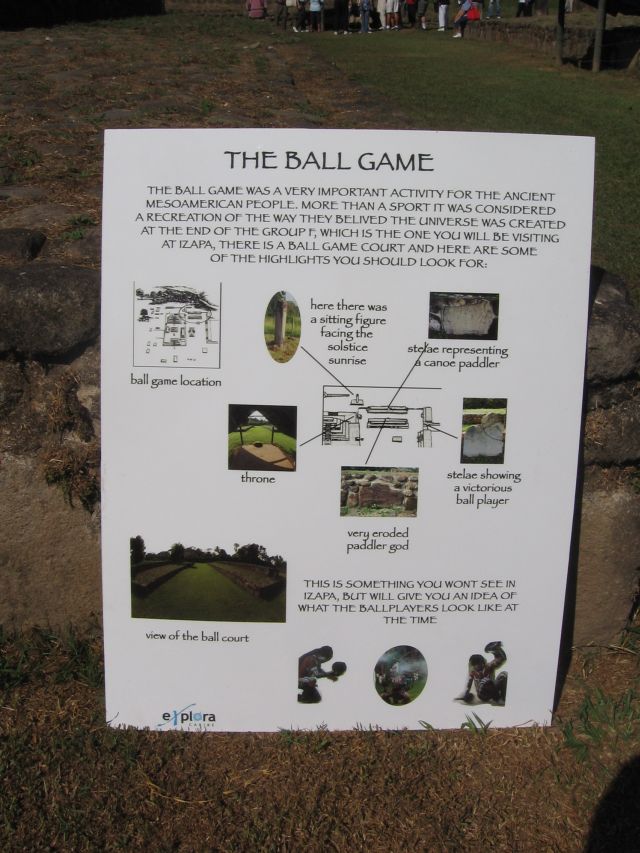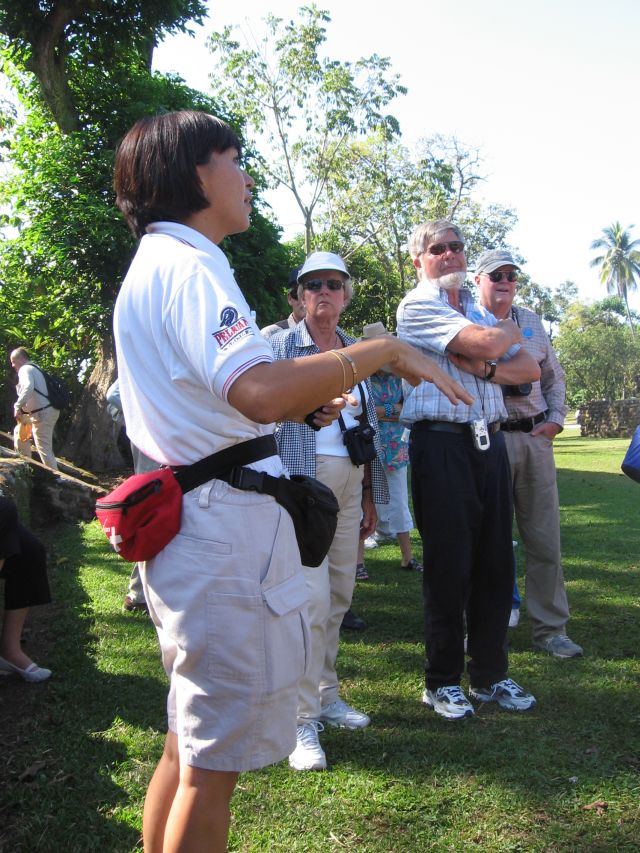 Karina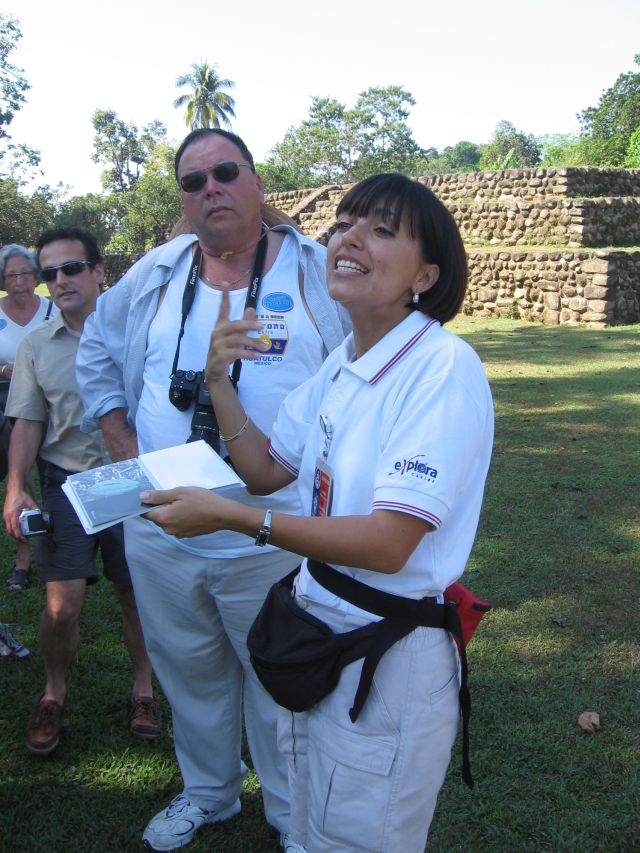 Karina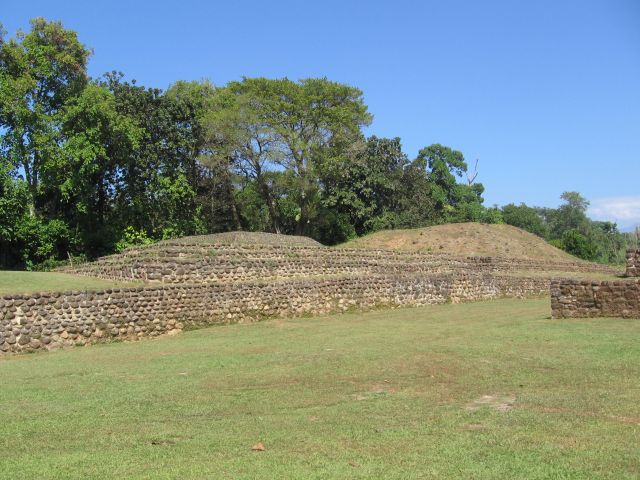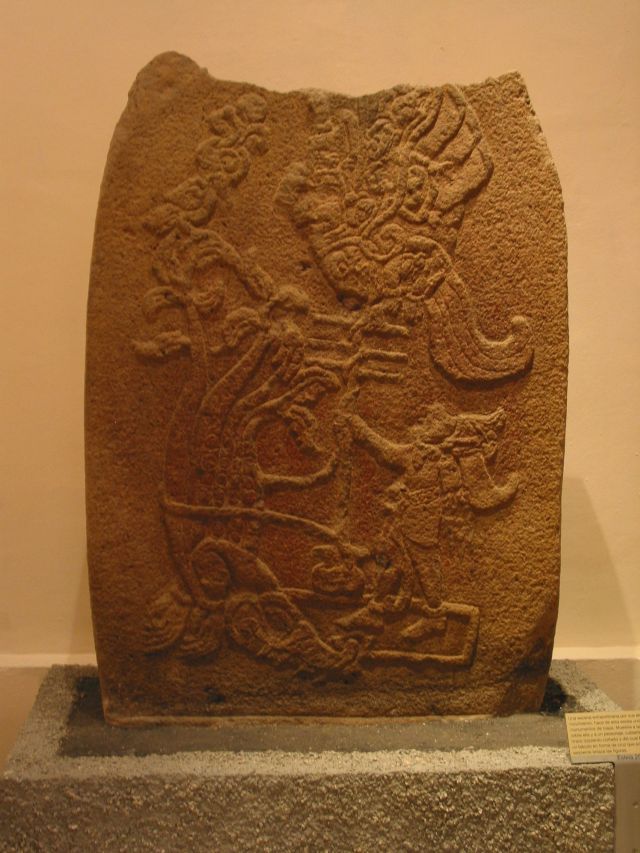 At the museum in Tapachula.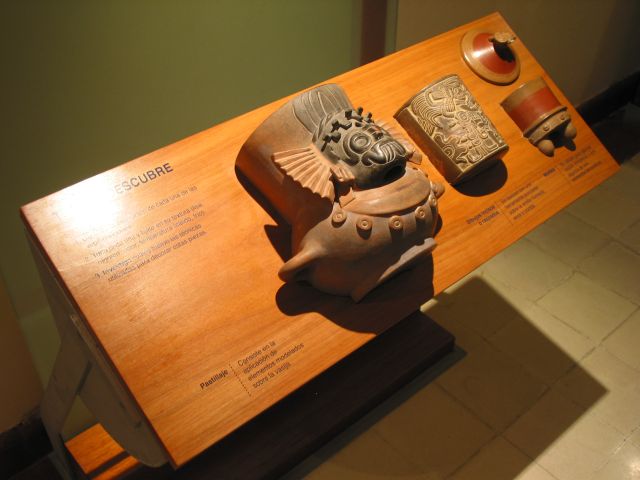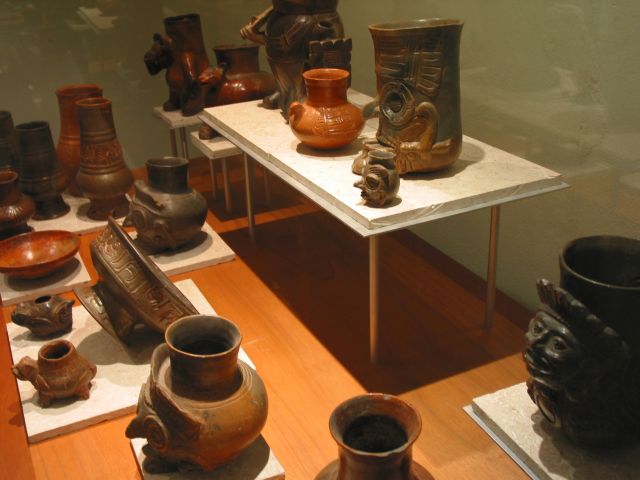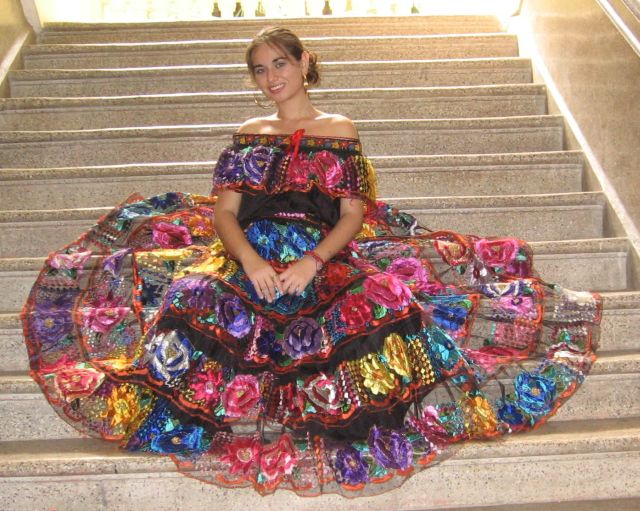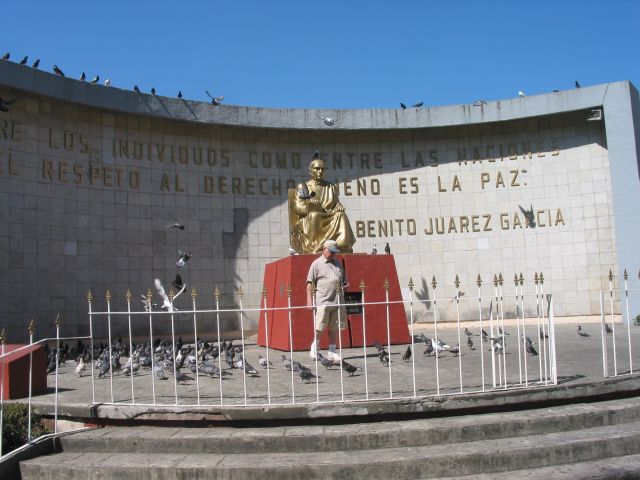 In the Tapachula town square.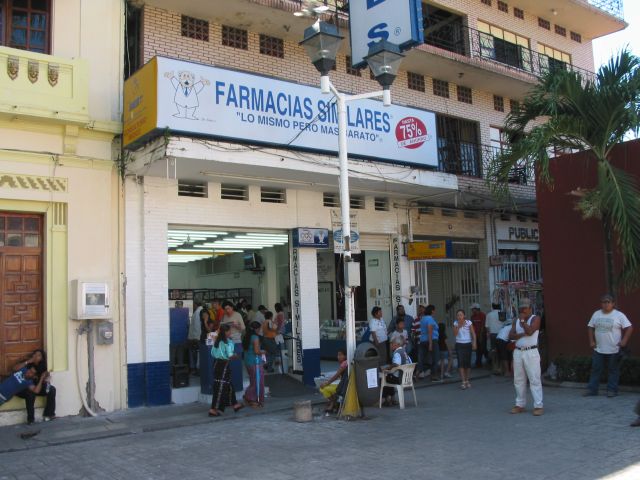 We visited this church.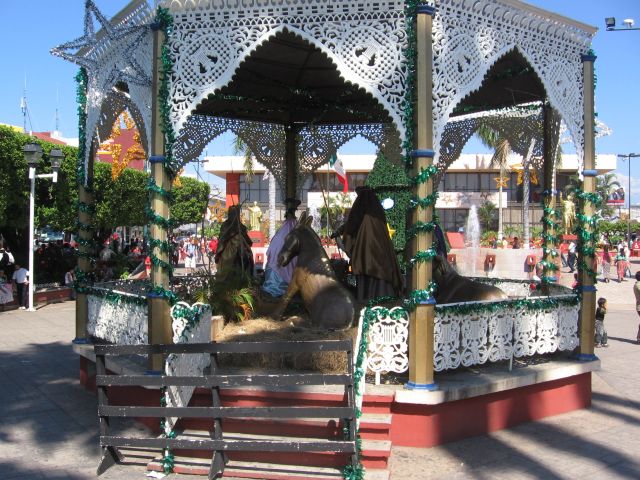 Lots of Christmas decorations in the square.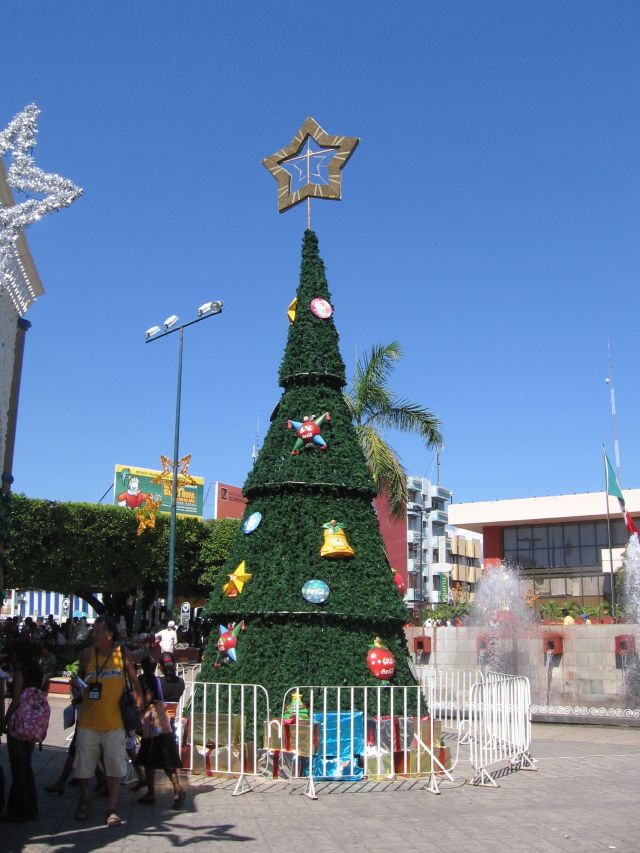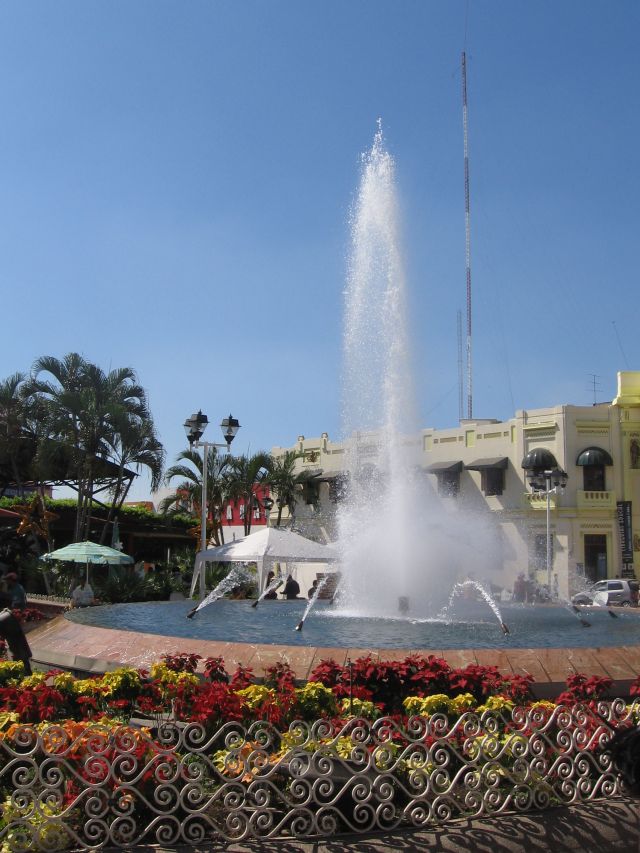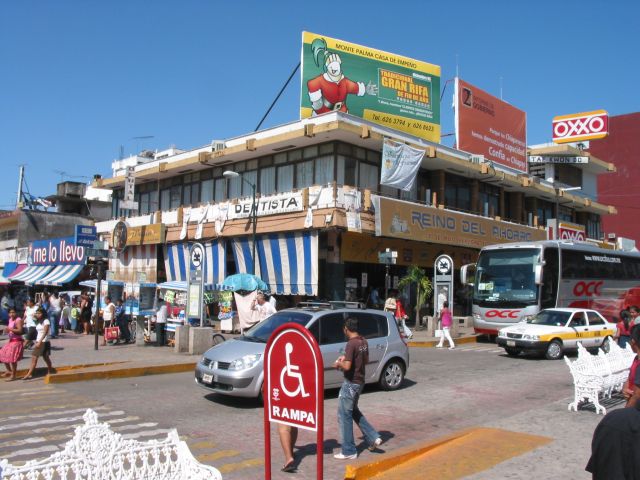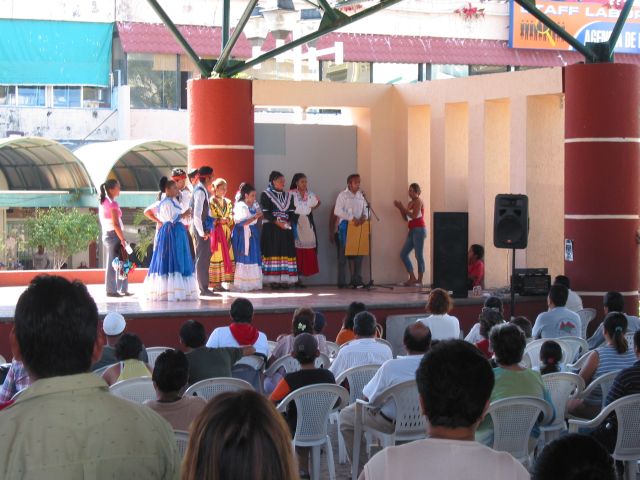 There was a big 'tent' with a show going on. We learned that it was a health fair and the entertainment was skits about health issues.

Karina had the tour bus stop near to her house, so we could meet her husband and 3 children.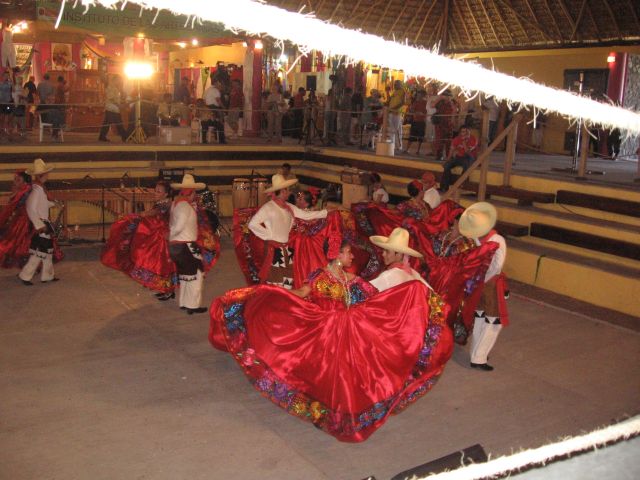 When we got back to the cruise terminal, the dancers were dancing for us.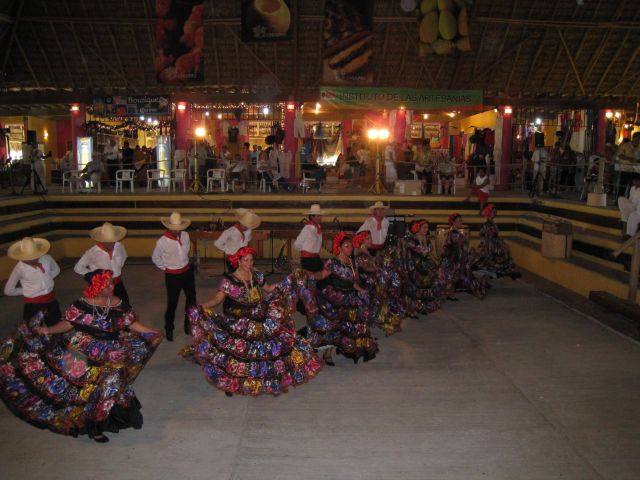 Photo by John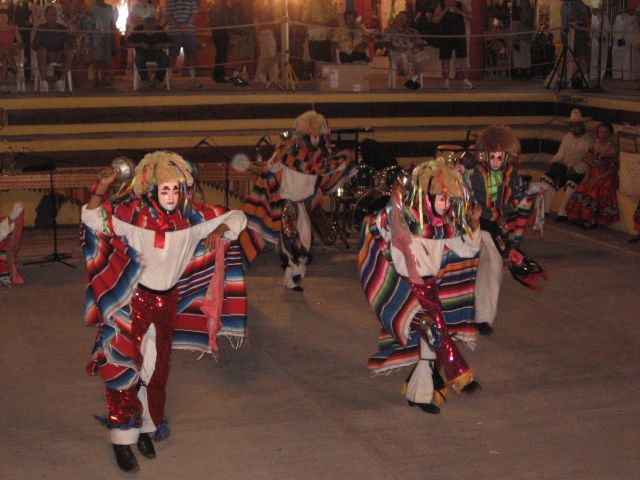 They kept on dancing.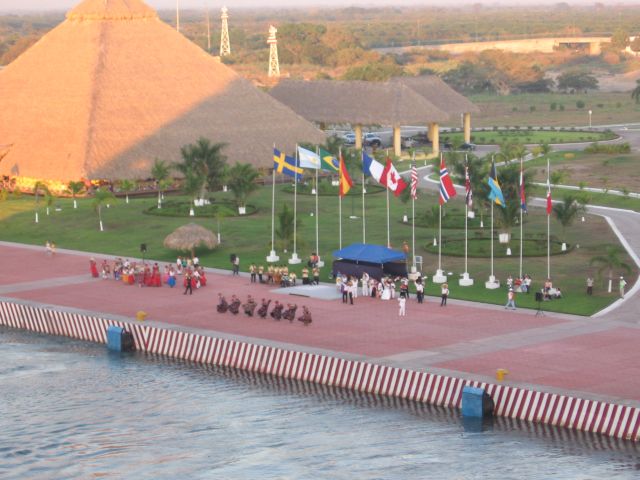 They danced as we departed.

Most evenings, the dress in the main restaurant was casual (but dressy). There were four formal nights but Sally and I only attended two of them. Overall, we ate in the La Fontaine restaurant three times.

Rizal- one of our cabin stewards.

Ruly - the other cabin steward.

The entrance to the La Fontaine restaurant.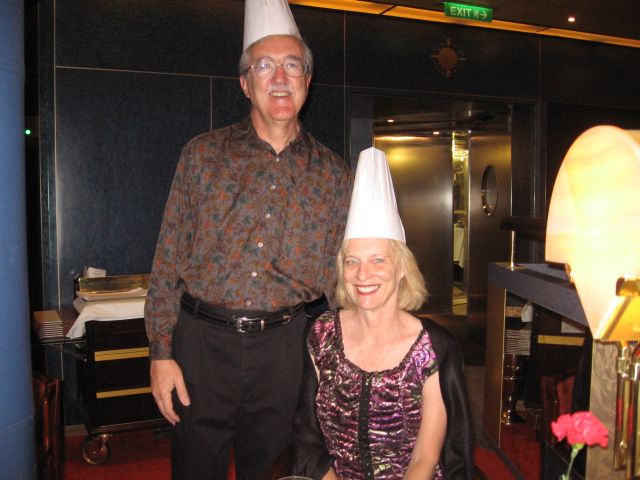 This was dinner where we were entertained by the restaurant staff.

There were some Christmas decorations on the ship but this was not an official "Christmas" cruise.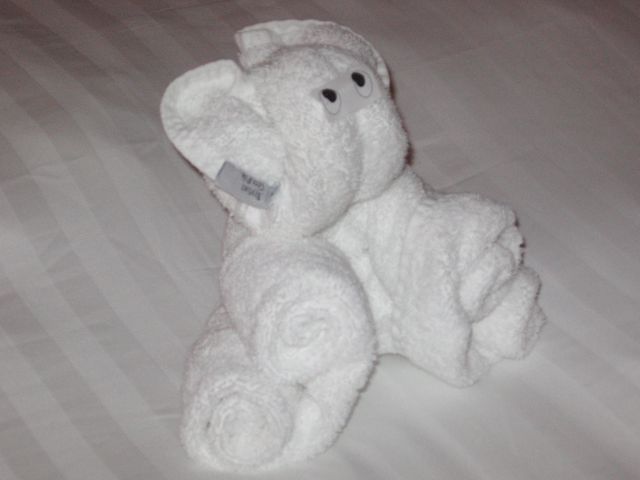 Towel Animal



Here is an email that Sally wrote to her sisters:



Hi Mare and Sue,

I thought I would write you together this time, though, Sue, I'm not sure you'll get this before you head to San Diego tomorrow. One thing is for sure, there is no sense for what day it is here. I am writing you at 10:00 in the evening as we are passing by land in Central America. We had our last Mexico stop today in Puerto Chiapas which is just a few miles from the Guatemala border. We had 5 different stops in Mexico all together. Each stop was further south, less "touristy," warmer and more humid, and all a complete joy. (Sue, I think I have a love of Mexico like you have a love of England.) All of the ports were beautiful as they were all beach communities. But Huatulco was especially beautiful as they prided themselves on being "green" (in the ecological sense) and it was the cleanest community we visited. Our next stop is in Costa Rica and we have a "pontoon boat" ride planned to see the wildlife. (Yes, we are getting off the ship to take another boat ride.)

Sue, to answer your questions: Most of the people are older than us, but we have seen a few children with their parents, so we are not the youngest. We went "first class," so we have the second to the largest suite on the ship, and it comes with lots of perks (free laundry, extra services, first-off-the-boat privileges at the docks, etc.) Our room is 560 sq ft counting the private balcony, the actual room is over 350 sq ft. I was just sitting out on the balcony staring at the moon glistening across the water. It is so peaceful.

We are like the "Kranks" this year, "Skipping Christmas," (ALMOST Skipping Christmas...) except we REALLY did go on the cruise. (Did you read the book or see the movie?)

I hope you all have a great visit! Write and let me know the news!
Love, Sal



Go to Dec 15 Puntarenas

---
This site prepared and maintained by Mark DiVecchio

email : markd@silogic.com

DiVecchio HOME
Frazzini HOME
Site HOME
---