2008 Eastbound Panama Canal Cruise
From Sally's trip log:

9 Dec 08 The ship arrived in the port of Cabo San Lucas. The ship was unable to get a dock, so we had to take "tender" boats to get to shore. Mark and I walked all over town, back through the tourist area and over to the beach. The water was warm and clear. Today was the first day that we were feeling pretty close to 100%.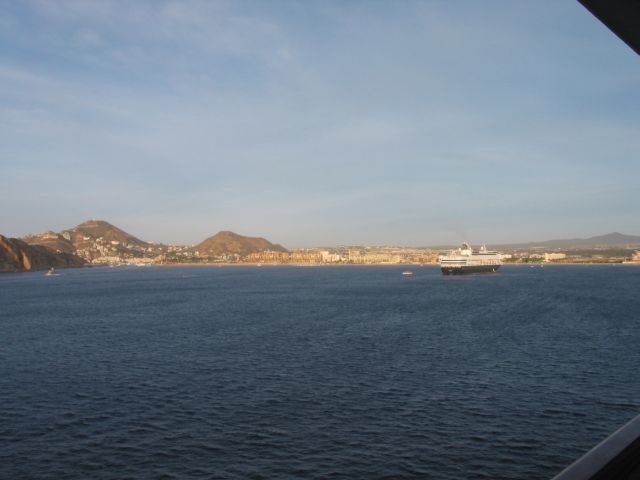 Arriving at Cabo. There was already another ship there. Cabo does not have a cruise ship dock so we had to anchor in the harbor.

This is southern most tip of Baja California.

Four of the lifeboats doubled as tenders. Two on each side. Here they were being lowered into the water.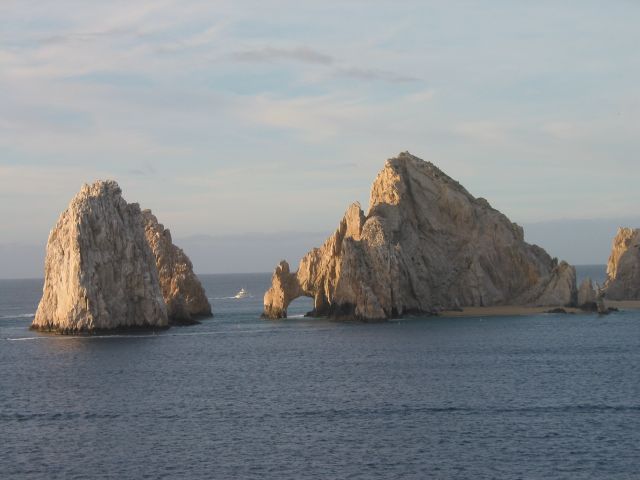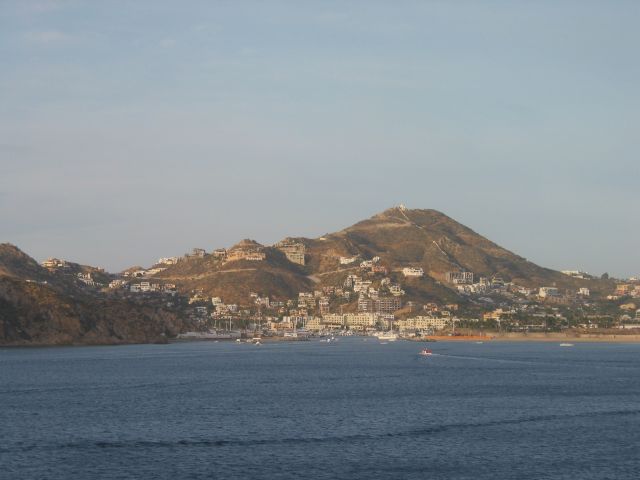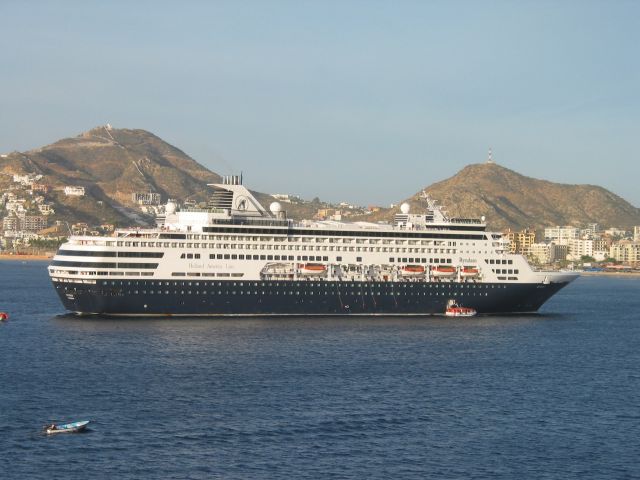 This was the other ship in the harbor. It is the Ryndam. I learned that they were on a cruise up and down the Sea of Cortez (Gulf of California).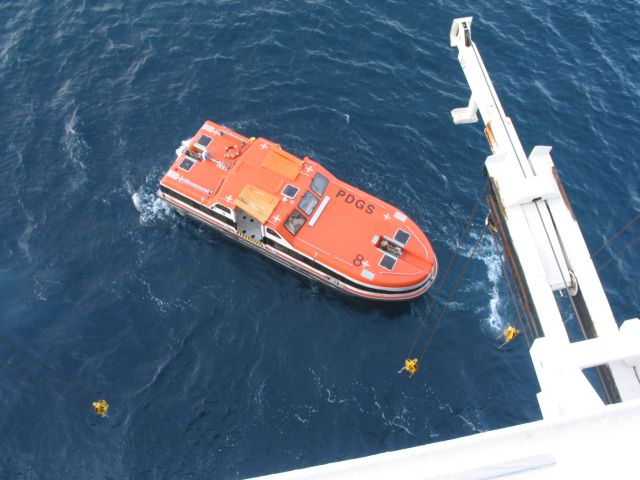 Tender in the water

The two tenders on the port side of the ship.

The crew assembled a dock for the tenders.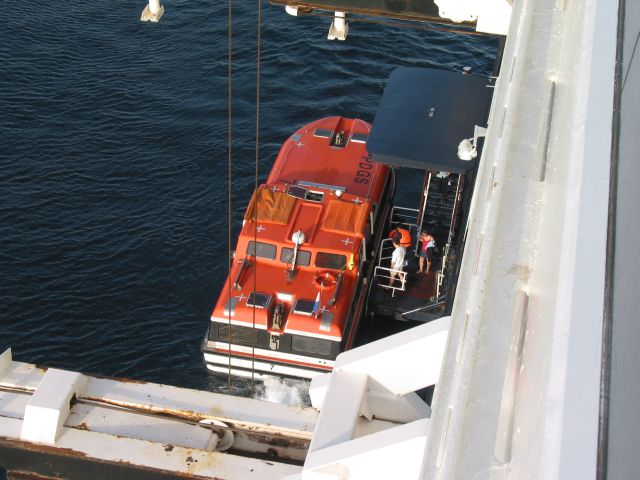 The first tender at the dock picking up the first passengers going ashore.

Tourist Trap area.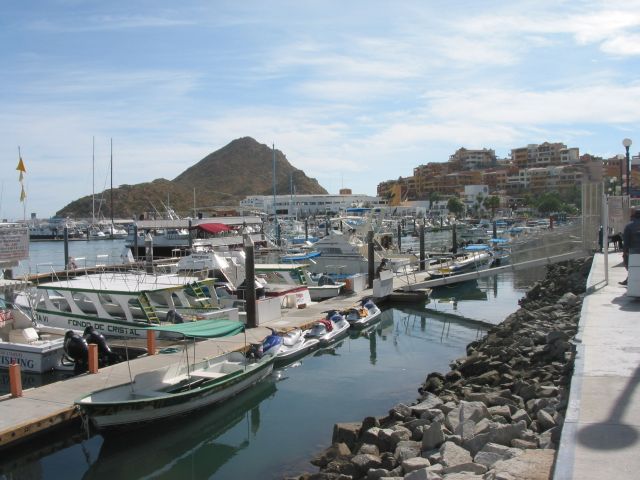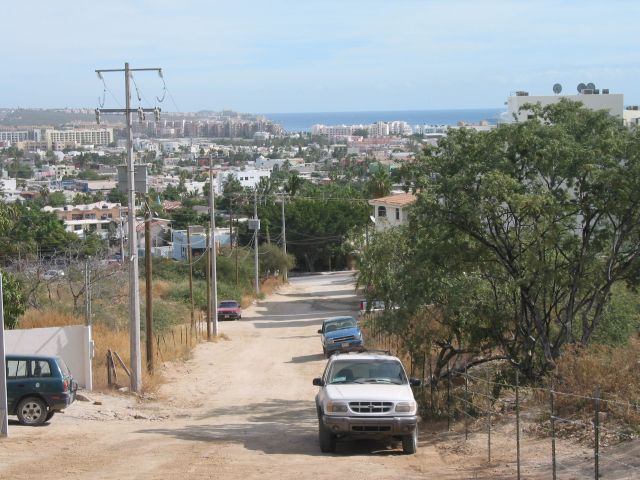 Sally and I walked into the real town.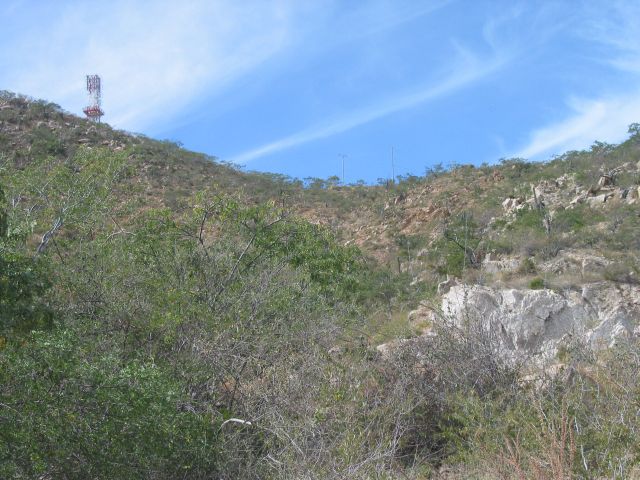 We reached the end of town.

We walked back to the beach area.

Beach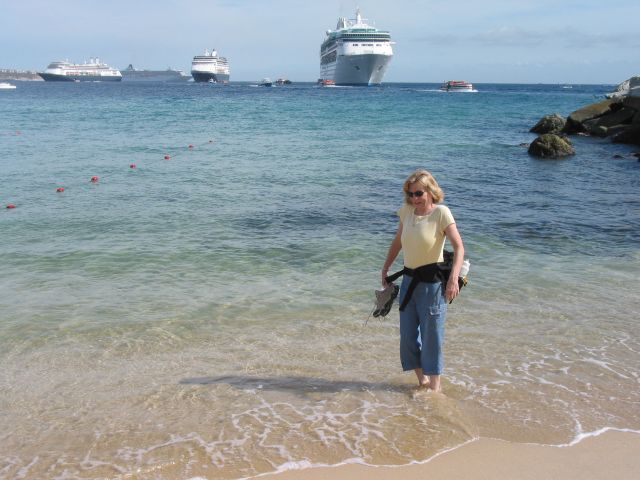 Sally went wading. Ignore her expression, the water was very warm.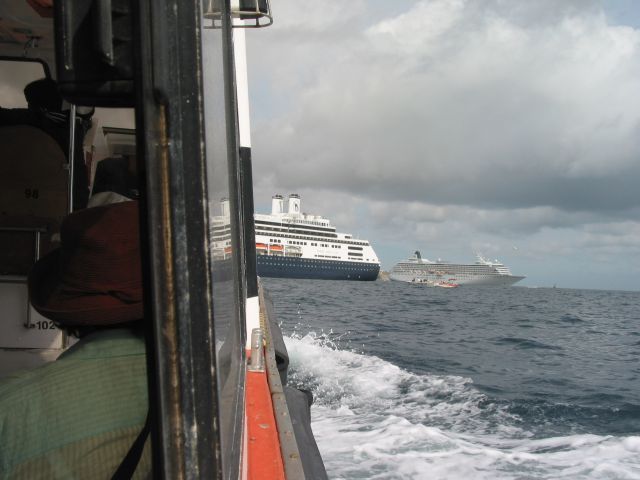 This is on our way back to the ship. By this time another (and much larger) ship had anchored.

This ship probably carried 3000 passengers compared to the 1200 on our ship.

We are approaching the dock along side the Rotterdam.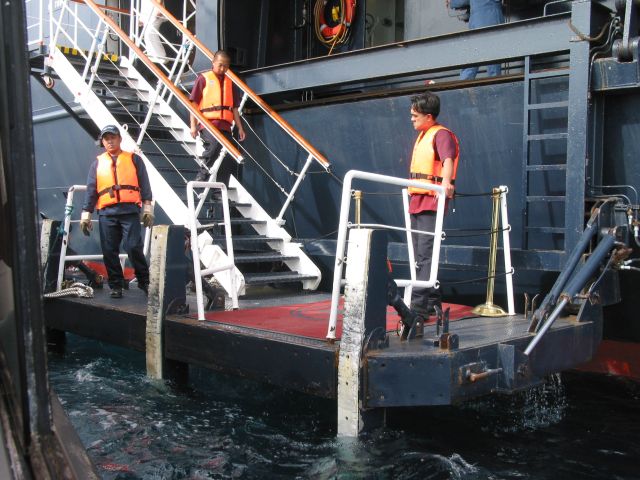 This must be a tough job with rough seas.
Go to Dec 10 Puerto Vallarta
---
This site prepared and maintained by Mark DiVecchio

email : markd@silogic.com

DiVecchio HOME
Frazzini HOME
Site HOME
---